Personal Computer Care
Finally, a Technical Site for Geeks and the not so Geeky.
I am here for you for your many computer needs with 25 years of experience and training. Let me evaluate and Tune up or Upgrade your computer. Want Windows 10? I can install it, no problem. I can explain what your computer is capable of. And I am an experienced Electrician, also.

You do not have to be technically inclined for a Computer to make sense to you, with my assistance. If you need help at any level, contact me. If you like to discuss technical jargon feel free to talk to me through this web page. Or I can tutor "How to operate computers" for those who want to know more. You will feel right at home and I will do my best to answer any computer related or even God related computer questions. I have held Computer Classes. You can get personalized help if you need it.
Classes can be held at Orlo Vista Chamber of Commerce, 38 S. Hastings St., Orlando, FL 32835 (only remotely for the time being). And, God has something to do with this too. Great things are happening. Computers have great advantages and help us in many ways. Media and communications is now better than ever. And, when you go, "Eureka!" and you have your answer for somebody, you can go right to your computer, email it and be done with it before you forget about it. I believe in making computers simply Fast and Useful.

I am retired now but still have my business to do minor jobs.

A lot of digital work is repetitive. Know the short cuts to copy anything! But you must know how to make computers safe and watch out for strange emails -- they may have worms in them, you know. Best to delete them, I would. When you need help -- I am here - or at least shortly.

There are so many ways we can communicate with the internet and get jobs accomplished quickly and professionally. Even security cameras can now pass video directly to your computer via the browser.
I am an Alignable Member too.
Network your resources.
But I am here for your many computer needs with
19 years of experience with my own business.
Call me, Gerald, at 407-821-2213, Skype: Jageok,
Email: Jageok@yahoo.com

---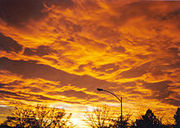 The Sky is the Limit !
Need help updating your Website?
Let me save you time with the details with:
Keeping it current

Games

Photo Gallery

Videos

Blogs

MP3 Players

Forms

Serving the Orlando Area
I believe in the k.i.s.s method -- Keep It Silly Simple.
For Web Site Design:
You can have forms, different media windows, custom colors, music and 3D menus for different pages. This includes your choice of Hosting and Domain Services. And, yes, I will give you "the time of day" and more.
Discovering new ways to communicate!

Have fun with computers. Look at this Stereogram. Get cross-eyed and see what's hidden inside:
(Be patient and stare through it.)